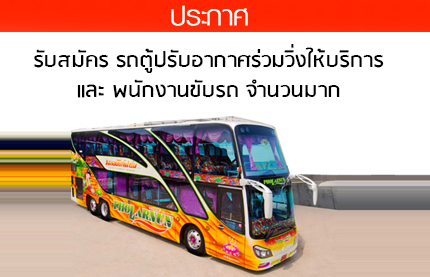 Pholarnunfarm Company Limited, P.A.F

Pholarnunfarm Company Limited (P.A.F.), we are the best premier transportation service operator, providing the greater quality and exclusive standard of safety transferred service which today people really admire.
With more than 30 years experiences in all type of transferred services, we presently pride ourselves on being the biggest transportation service operator in the East of Thailand. Our well service performance, and high responsibility, including our large fleet satisfies and allows people to get from point to point safely, smoothly, reliably, efficiently, passionately, and professionally, under reasonable and affordable price.
Whether you want to make an impression at an event, or be pampered on routine or non-routine services, our best qualified chauffeurs are right here to assist you.
Just try once… we guarantee all total satisfactions!

| more + |

(Presentation / 30 sec clip presentation)
With our best performances and complexities,we are standing as the best transferred service provider of the East.
Besides concentrating on being perfect, we concentrate on vehicle and service development, well manufacture, maintenance and repair, safety standard improvement, and great hire and sale, while focus on the decreasing of environment pollution, consuming less energy, and increasing customer's profitability. | More + |

The best style, punctuality, convenience, luxurious elegance, trustworthiness, safety, reliability, impression, service mind, and your highest expectations from the transportation service, we can provide.
| more + |